Enjoy the British Grand Prix on a Weekend Break, Short Break or Holiday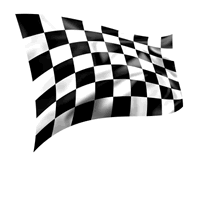 The highlight of the motor racing season in the UK is the British Formula 1 Grand Prix in July. The British round of the FIA Formula One World Championship is held at Silverstone in Northamptonshire.
In 2015 the Grand Prix 'weekend' will start with practice on Friday 3rd July, qualifying on Saturday 4th to the completion of the race on Sunday 5th July.
There is more to the British Grand Prix than the race as you will find plenty to keep you entertained at the Silverstone circuit during the Grand Prix Weekend with entertainment, family activities in Silverstone's E-Zones at Copse, live bands, air parachute displays and the popular after-race party.
Whether a serious motor enthusiast or not, the British Grand Prix is a major British sporting and social event that makes a wonderful day out and occasion. It's a great time to take a weekend break, short break or holiday so take a look at some great self catering cottages below. Find out more about the British Grand Prix below.
Start your British Grand Prix Cottage Break search
British Grand Prix - A fabulous Day Out
The Formula 1 British Grand Prix is one of the oldest continuously staged Formula One World Championship Grand Prix's - a record shared with the Italian Grand prix. It is a breathtaking experience... taking in the sight of thousands of British fans, fast and noisy cars performing at their limits and everything that surrounds the glamorous F1 world.
The Silverstone circuit has been hosting the race since 1950, although over the years it has been shared with other circuits including Brands Hatch. Since 1987 it has been exclusively at Silverstone and is now contracted to remain until 2026. The circuit has gone through much development in recent years to improve all aspects of the experience for visitors and drivers while retaining all that is unique about Silverstone.
British drivers over the years have had considerable success at the Grand Prix particularly during the 1990's but more recently Lewis Hamilton's win in 2008 is the solitary success. In 2012 a patriotic crowd will be cheering the 3 British drivers Lewis Hamilton, Jensen Button and Paul di Resta.
Alongside the on-track action visitors enjoy entertainment, air displays, E-Zones, the F1 Trade Mall and post race party.
British Grand Prix Tickets and Information
You can buy tickets for the 2015 British Grand Prix by calling 0844 3728 300 or book online.
You can find out lots of other important information including spectator advice at the official Silverstone website.
Finding Self Catering near the British Grand Prix at Silverstone, Northamptonshire
The British Grand Prix is held at Silverstone, near Towcester, in Northamptonshire. Above you will find a selection of self catering cottages and apartments in Northamptonshire and surrounding counties which provide a good base for a weekend break, short break or holiday within easy reach of the Grand Prix. If these do not meet your needs, below we have provided some alternative searches
Guest Houses, B&B and Hotels near the British Grand Prix
If you are looking for single night accommodation or something a little cheaper then it is worth taking a look at some of the B&B, guest house and hotel accommodation available near by:
Other Motor Sport Events
If your are interested in motor sports then check out our other motor sport articles:
Refine your cottage search
We have thousands cottages, apartments, lodges and bungalows listed which is a huge choice. So if that is feeling a little overwhelming, why not narrow down your search by county using the menu at the top of the page or use our Advanced Cottage and Self Catering Search to select specific accommodation features.
More Holiday Ideas for you to consider
If you have found this holiday article interesting, why not take a look at some of our others.