Cosy Cottages for Easter Holidays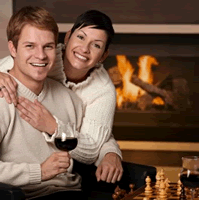 The sun has been out all week, the temperatures are soaring and yet weather forecasters are saying the next week when the Easter holidays get going there is going to be snow!
Surely not, but the most positive they are suggesting is the end of the good weather with some cold days in prospect for the Easter break.
So, rather than be to down-hearted about it, we have put together a selection of cosy cottages across the UK and Ireland so that you can still get away and have some fun this Easter whatever the weather. This family friendly selection of holiday cottages all have open fires or woodburning stoves so that you can snuggle up warmly while the British weather does it worst or indeed best.
Our selection of cosy cottages are suitable for families and groups of all sizes and ages. Take a look at some family holiday favourites below.