Best Selling Cottages in Scotland
We are often asked which are the best cottages for a short break or holiday in Scotland or where are the best places to stay. Well we think that all of our cottages in Scotland offer superb self catering accommodation and cover a vast range of different holidays - from budget to luxury and from couples to groups.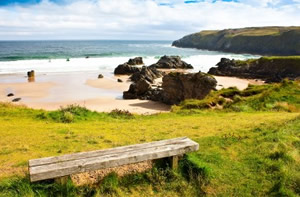 So the 'best' will vary from person to person but for those that are keen to know the best sellers amongst over 1,000 cottages in Scotland included on Find Cottage Holidays we have shown the top 10 below.
In terms of the most popular locations in Scotland to head for, in 2011 and so far in 2012 customers have been heading to Inverness-shire, Argyll, Berwickshire and Perthshire. All lovely places, however with the Edinburgh Festival approaching you can be sure that Edinburgh cottage holidays will added to that list.
If you feel inspired to spend a short break or holiday in a luxury cottage in Scotland then browse a selection of cottages and apartments below or alternatively take a look at all of our Scotland cottages.
More Holiday Ideas for you to consider
If you have found this holiday article interesting, why not take a look at some of our others.