Rent Cottages near Fishing in England, Scotland, Wales and Ireland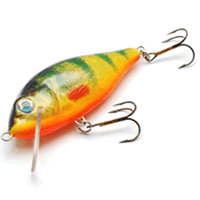 Whether you are a keen angler or just like to relax by the river then we have thousands of cottages with fishing on site or close by. We have a great selection of holiday cottages and apartments near fishing across England, Scotland and Wales. Find self catering close to river fishing, well stocked fishing lakes and sea fishing in the UK and Ireland.
English Fishing Holiday Cottage search
England has a great selection of fine fishing rivers, well stocked fishing lakes and sea fishing that will challenge anglers of all levels. We have a great selection of cottages and apartments across England to rent that are close to fishing in England. To start your search for cottages or apartments near fishing in England simply select a county below.
South West England
Bristol, Cornwall, Devon, Dorset, Gloucestershire, Somerset, Wiltshire
North West England
Cheshire, Cumbria, Lancashire, West Yorkshire
North East England
County Durham, East Yorkshire, North Yorkshire, Northumberland, Tyne and Wear
East of England
South East England
Berkshire, East Sussex, Essex, Hampshire, Isle of Wight, Kent, Surrey, West Sussex
Heart of England
Bedfordshire, Berkshire, Buckinghamshire, Derbyshire, Hertfordshire, Leicestershire, Northamptonshire, Nottinghamshire, Oxfordshire, Rutland, South Yorkshire, Staffordshire, Warwickshire, West Midlands
West of England
Scottish Fishing Holiday Cottage search
Scotland is a popular destination for a fishing holiday with great rivers and waterways across the country. Then of course there are some great fishing lakes, lochs and coastline to offer every type of fishing challenge. All of this great fishing is set against the backdrop of Scotland's fine scenery. To search for a cottage or apartment near fishing in Scotland simply select a county below.
Welsh Fishing Holiday Cottage search
Wales is certainly not short of great fishing opportunities. With a superb coastline, well stocked fishing lakes and some great rivers there is no excuse to not be out fishing every day! There is also plenty of superb self catering close to fishing in Wales including cottages, apartments, lodges and more. To search for Wales cottages close to fishing simply select a county below.
Fishing Holiday cottages includes what type of accommodation?
As we are called Find Cottage Holidays you are sure to find lots of fishing cottages on this site but that is not all. Our self catering accommodation listings close to fishing also include apartments, lodges, chalets, bungalows, holiday homes and more! So whether you are looking for a couple, a fishing holiday for your family or a group you are sure to find something here.