Rent Cottages near Golf Courses and Driving Ranges in England, Scotland, Wales and Ireland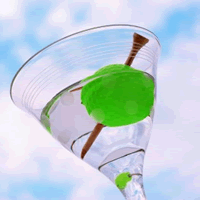 Whether you are a keen golfer or just like to relax few a few holes on holiday we have thousands of cottages close to golf courses and golf driving ranges. We have a great selection of holiday cottages and apartments near golf across England, Scotland and Wales. Whether you are looking for a group golfing break or a golfing holiday the self catering below offers you everything from budget to a luxury get away.
English Golf Holiday Cottage search
England has a great selection of golf courses and driving ranges, from the famous Championship courses at The Belfry, Wentworth and Royal Birkdale to fabulous smaller clubs across the country. Wherever you are headed we have a great selection of cottages and apartments across England to rent that are close to golf courses in England. To start your search for cottages or apartments near golf in England simply select a county below.
South West England
Cornwall, Devon, Dorset, Gloucestershire, Somerset, Wiltshire
North West England
Cheshire, Cumbria, Lancashire, West Yorkshire
North East England
County Durham, East Yorkshire, North Yorkshire, Northumberland, Tyne and Wear
East of England
South East England
Berkshire, East Sussex, Essex, Hampshire, Isle of Wight, Kent, Surrey, West Sussex
Heart of England
Bedfordshire, Berkshire, Buckinghamshire, Derbyshire, Hertfordshire, Leicestershire, Northamptonshire, Nottinghamshire, Oxfordshire, Rutland, South Yorkshire, Staffordshire, Warwickshire, West Midlands
West of England
Scottish Golf Holiday Cottage search
With historic Championship golf courses such as Royal Troon, St Andrews and Gleneagles Scotland is a popular destination for golfers and golfing breaks. However, whichever golf course you head to in Scotland you are assured to have a dramatic scenery as a backdrop to your golf. To search for a cottage or apartment near golf courses in Scotland simply select a county below.
Welsh Golf Holiday Cottage search
Although it has fewer Championship golf courses than England and Scotland, Wales does have a superb collection of golf courses that are challenging to the expert and beginners alike. However, for those that want a Championship course there is of course Aberdovey, Marriott St Pierre Hotel and the Celtic Manor Resort. There is plenty of superb self catering close to golf courses across Wales including cottages, apartments, lodges and more. To search for Wales cottages close to golf courses simply select a county below.
Golf Holiday cottages includes what type of accommodation?
As we are called Find Cottage Holidays you are sure to find lots of cottages close to golf courses on this site but that is not all. Our self catering accommodation listings close to golf courses also include apartments, lodges, chalets, bungalows, holiday homes and more! So whether you are looking for a couple, a golf holiday for your family or a group you are sure to find something here.
How about playing Golf at a Championship Golf Course?
If you are planning a golf break or golfing holiday then what better way to make it a memorable holiday than playing on a Championship Golf Course. Surprisingly it is not such an impossible dream to follow in the footsteps of the golfing greats by stepping out on to the tees and fairways of a Championship course. Most Championship Courses allow visitors to play, particularly mid week, and so all it takes is some pre-planning.
Check out some English Championship Golf courses>