St David's Day Weekend Breaks, Short Breaks and Holidays in Wales
The 1st of March is when Wales celebrates St David's Day and with the country in a festive mood it is the perfect time to go and explore Wales on a cottage weekend break, short break or holiday.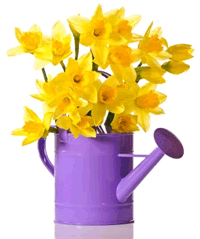 Saint David is the patron saint of Wales and each year St David's Day is celebrated by schools and cultural societies throughout Wales. You will find that on the day that many Welsh people with be wearing either a leek or a daffodil - two of the Welsh national emblems - and it is customary for young girls to wear the national costume.
It is becoming common place for their to be St David's Day events across Wales with the largest of these to be found in the Cardiff. The city of Swansea holds a St David's Week Festival with a range of musical sporting and cultural events.
Start your St David's Day Break Self Catering search right here
Special offers and Last Minute Deals for St David's Day
Whether you want to enjoy a St David's Day Wales Weekend Break or Holiday it doesn't have to cost the earth, whether you are looking for budget or luxury accommodation, there is some great self catering. To get some great last minute St David's Day deals and latest availability we recommend calling 0844 847 1143 for a selection of cottages, apartments, lodges and more.
Apartments and cottages are a great get-away at this time of year but if you are looking for a bargain then check out holiday lodges and log cabins which offer superb value for money and a great deal of luxury.
St David's Day Cottage Favourites
If you are not sure whether to start your St David's Day cottage and self catering search here are a few favourite cottage holiday locations, from popular counties to wonderful locations in England, Scotland and Wales, to get you started.
Refine your cottage search
We have 1028 cottages, apartments, lodges and bungalows listed which is a huge choice. So if that is feeling a little overwhelming, why not narrow down your search by county using the menu at the top of the page or use our Advanced Cottage and Self Catering Search to select specific accommodation features.
More Holiday Ideas for you to consider
If you have found this holiday article interesting, why not take a look at some of our others.