Enjoy Wimbledon on a Weekend Break, Short Break or Holiday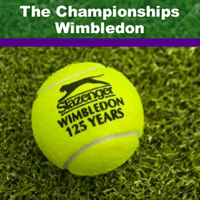 Wimbledon is one of the sporting highlights of the British Summer forever associated with strawberries and cream, grass court tennis action, Henman Hill (or now Murray Mount) and the all too early exits of British player. As one of the tennis World's four majors Wimbledon promises great tennis, the very best players and all the drama of a top sport event.
The Wimbledon Championship (including qualifying) takes place between 22nd June and 12th July 2015.
Whether you are lucky enough to have tickets or are aiming to get admission on the day (see below) Wimbledon is a wonderful experience to see live and soak up the unique atmosphere.
If you are visiting the Championships in South West London why not enjoy a weekend break, short break or holiday to make the most of the experience? We have some great self catering apartments in London that make a perfect base for a break. Find out more about Wimbledon below.