Top 5 Suffolk Cottage Breaks - Popular places to stay in Suffolk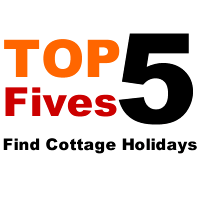 Suffolk is a wonderful holiday destination with beautiful country landscapes, coastal stretches, seaside towns and the wonderful Suffolk Broads.
However, if you are wondering where to stay here in Suffolk here are our current Top 5 favourite Suffolk Cottage Break locations....
1. Southwold, Suffolk Coast. A genteel seaside resort, unspoilt with a traditional pier. Almost an island, being bounded by the North Sea to the East, by the River Blyth and Southwold harbour to the South-West and by Buss Creek to the North, there is just the one road in to and out of Southwold
2. Aldeburgh, Suffolk Coast. Aldeburgh is a small seaside town on the unspoilt East Suffolk coast. In the 16th Century it was a thriving port and shipbuilding area, becoming a fishing village and seaside resort in the 19th Century. Aldeburgh provides an excellent base for those wanting a peaceful seaside holiday during which they can enjoy the miles of unspoilt shingle coastline and heath lands of this remarkable area.
3. Woodbridge. Situated on the banks of the River Deben, Woodbridge is renowned for its sailing, riverside walks, pubs, restaurants, independent shops and theatre.
4. Reydon. Reydon is only divided from Southwold by Buss Creak, a narrow stretch of water where the fishing boats (busses) of long ago used to tie up.
5. Westleton. In a county of pleasant villages Westleton is one of the prettiest, a surviving and thriving piece of an older and gentler England, regular winner of best kept village titles.
Cottage Breaks in our Popular Suffolk Locations
Cottage Availability 0844 847 1143
To find the latest availability and prices we would recommend calling 0844 847 1143 for cottages, apartments or lodges in Suffolk.
Suffolk Holiday Attractions
If you are looking for some great things to do while in Suffolk check out some of useful Guides below:
More Holiday Ideas for you to consider
If you have found this holiday article interesting, why not take a look at some of our others.