St George's Day Weekend Breaks, Short Breaks and Holidays in England
The 23rd of April is when England celebrates St George's Day and with the country in a festive mood it is the perfect time to go and explore England on a cottage weekend break, short break or holiday.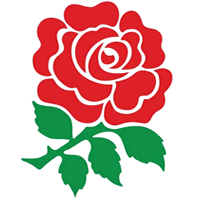 Saint George is the patron saint of England and from the 15th Century it was celebrated each year with a major and national holiday, putting it on par with Christmas! It has to be said that since the 18th Century, after the union of England and Scotland, that St Georges Day was celebrated on a much smaller scale and no longer as a National holiday.
However, the tradition of celebrating it does continue with events such as Salisbury's annual St Georges Day Pageant and the wearing of an English red rose. In recent years there has been a growth of interest in St Georges Day and if you are in England are likely to come across events as well as the flying flaga of St George.
Celebrate St George's Day at some Fine English Self Catering
We think St George's Day is the perfect time to take a look at all the best that England has to offer and so we have put together this list of super cottages, holiday flats and apartments across England.... all a perfect base to explore.