September Cottage Breaks
September is a great time for a self catering cottage break in the UK and Ireland, particularly for those looking for a peaceful and relaxing get-away.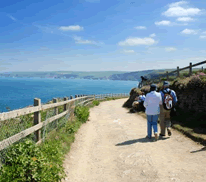 September weather in the UK and Ireland tends to be very good, often we get the summer sunshine that we wish we had during August. In addition, because the school holidays are over villages, towns and attractions are all noticeably quieter making it so much easier to set a leisurely and relaxing pace to your holiday.
Of course, avoiding the August school holidays also means that the choice of self catering available and the prices are much lower than the peak season. You will find many of the popular cottages that are solidly booked throughout the main summer are available in September and you will also find some great deals and offers at this time of year.
Check out some great September deals across England, Scotland, Wales and Ireland below.