Autumn Self Catering Cottage Breaks
Autumn across Britain and Ireland is a wonderful time for a cottage break, with the countryside full of vibrant colours, clear blue skies and crisp fresh air. Autumn, or Fall, is the season of transition from summer to winter in the UK that sees the tree leaves turn golden and the temperatures slowly begin to drop from their summer highs.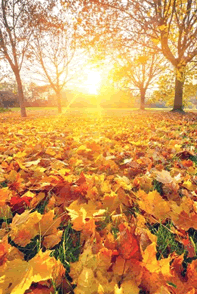 Cooler the nights may be, but Autumn is a beautiful time of year for walking and exploring the UK, whether its the countryside or the coffee shops of picturesque villages and towns. It is also a peaceful and relaxing time to visit the UK as the busy tourism of the summer has passed.
A self catering cottage is an ideal way to take an Autumn break, a perfect base for exploring during the day and somewhere nice and warm to relax and unwind in the evenings. You are not restricted to traditional cottages, check out some of the self catering options below including bungalows, chalets, lodges, log cabins, holiday flats and apartments.
The good news is that an Autumn self catering break is considerably cheaper than during the summer and so you can find some great bargains at this time of year. You will also find that many popular cottages that are booked throughout the summer season are available in the Autumn so you can have your pick of the best.
Check out some great Cheap Autumn deals across England, Scotland, Wales and Ireland below.