2016 important holiday date planner
If you are starting to plan your 2016 holidays, here is our list of key holiday dates to help you get organised – from public holidays to school holidays.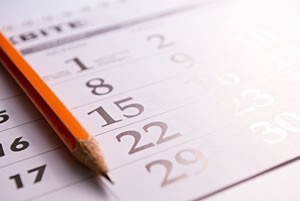 We have also included some links to some great places to go to celebrate the day, week or month!
* Please note that school holiday dates vary around the UK and so you should always check the exact dates with the school.
Cottage holidays the perfect treat
So many of the standout dates in the 2016 diary are things to celebrate, whether it be your Mother, Father or Patron Saint! And, what better way to celebrate than with a holiday cottage break in outstanding locations across the UK and Ireland.
Find Cottage Holidays has over 20,000 self catering cottages, apartments, holiday flats and lodges for you to choose from.  Compare their features, locations, prices and then check out availability for couples, families or large groups.
If you looking for some holiday inspiration, below we have listed some of the most popular holiday cottage searches on our site:
English South Coast favourites
English Countryside & Coastal favourites
Scottish, Welsh and Irish favourites