Find Dog Friendly Cottages with Enclosed Gardens in Ceredigion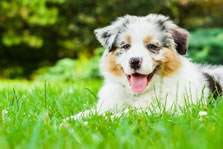 This selection of Ceredigion pet friendly cottages and apartments have enclosed gardens, which are just perfect whether you need to keep your dog from disappearing off on their own or if you just like to keep them close.
These enclosed gardens should provide your dog space to play and give you a little peace of mind when they are out of sight - perfect!
The properties shown have enclosed gardens but please be aware that few gardens are guaranteed to be 100% escape proof - after all few gardens are able to contain the most determined and mischievious of pets!
Start your Ceredigion Dog Friendly with Enclosed Gardens Self Catering search right here