Oops...
Oh! that's frustrating.... we have thousands of cottages listed but none that match your current search.
Please use your browsers back button and try searching again in a nearby country or without the the option you chose and see whether you can find something that meets your needs. The filtering system can sometimes discard accommodation that would meet most of your requirements, so it is worth trying.
Here are some useful self catering holiday searches: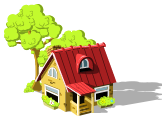 5 star luxury cottage breaks

Make that romantic gesture even more special at a 4 or 5 star self catering cottage or apartment.
Luxury cottages»

Cottages, lodges, apartments

We have a wide variety of self catering accommodation including holiday cottages, apartments, lodges, bungalows, at great locations across the UK & Ireland.


Lively to peaceful, coast to country

Choose from lively seaside and city locations to more remote coastal and rural get-aways - we have something for everyone.