Enjoy a Great Day Out at The Eden Project, St Austell, Cornwall
If you are staying in Cornwall and are looking for something to do, somewhere to go or something to see then try visiting The Eden Project by St Austell in Cornwall. You will find more details about The Eden Project below including a map, telephone number and a link to their website. If you are looking to stay near by you will also find some great self catering cottages and apartments, B&B's and Hotels further down the page.
The Eden Project
One of the UK's leading tourist attractions. Visit the biodomes to experiences the tropical rainforest. Mediterranean fruit groves and the fields of California. So much to do, see and learn and look out for their special events.
What else you need to know about

The Eden Project





The Eden Project is an all weather attraction, so even in those colder, more miserable and rainier days you can still have a great time!
There is wheelchair access at The Eden Project but we do recommend you check regarding your specific requirements.
The Eden Project has a restaurant of cafe for you to get something to eat during your visit.
If you are planning to take your own food along, The Eden Project does have picnic facilities/eating areas.
The Eden Project is open: All year
How to Find out more about The Eden Project
If you would like to find out more about The Eden Project or need to contact them you can visit the The Eden Project website or call them on 01726 811911.
Getting to The Eden Project
The Eden Project is at or close to St Austell in Cornwall, you can check it out on the map below. Use the map controls to zoom in and out.
Self catering near The Eden Project?
If you are making a visit to The Eden Project at St Austell in Cornwallthen why not make a short break or holiday of your time in Cornwall? Take a look at a few suggestions Cornwall self catering holiday cottages and apartments below: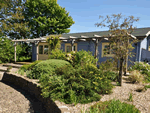 2 bedroom lodge in South West England has a 4 star rating and can sleep up to 4. This 2 bedroom lodge is ideal as a holiday base or for a fun short break and features include: Garden . It also has Internet access. 2 bedroom lodge is close to the beach. 2 bedroom lodge does allow pet dogs although this may be limited, so please check direct prior to booking. Prices at 2 bedroom lodge start from £335 For a weeks stay but this will depend upon length of stay and time of year. ...more about 2 bedroom lodge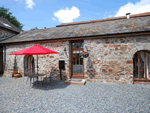 1 bedroom lodge in South West England has a 4 star rating and can sleep up to 2. This 1 bedroom lodge is ideal as a holiday base or for a fun short break and features include: Open Fire/woodburner . It also has Internet access. Activities close by include horse riding fishing . 1 bedroom lodge does allow pet dogs although this may be limited, so please check direct prior to booking. Prices at 1 bedroom lodge start from £315 For a weeks stay but this will depend upon length of stay and time of year. ...more about 1 bedroom lodge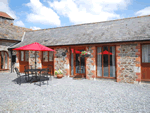 3 bedroom lodge in South West England has a 4 star rating and can sleep up to 6. This 3 bedroom lodge is ideal as a holiday base or for a fun short break and features include: Open Fire/woodburner . It also has Internet access. Activities close by include horse riding fishing . 3 bedroom lodge does allow pet dogs although this may be limited, so please check direct prior to booking. Prices at 3 bedroom lodge start from £495 For a weeks stay but this will depend upon length of stay and time of year. ...more about 3 bedroom lodge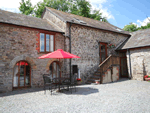 2 bedroom lodge in South West England has a 4 star rating and can sleep up to 4. This 2 bedroom lodge is ideal as a holiday base or for a fun short break and features include: Open Fire/woodburner . It also has Internet access. Activities close by include horse riding fishing . 2 bedroom lodge does allow pet dogs although this may be limited, so please check direct prior to booking. Prices at 2 bedroom lodge start from £370 For a weeks stay but this will depend upon length of stay and time of year. ...more about 2 bedroom lodge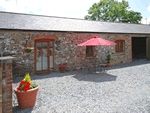 1 bedroom lodge in South West England has a 4 star rating and can sleep up to 2. This 1 bedroom lodge is ideal as a holiday base or for a fun short break . It also has Internet access. Activities close by include horse riding fishing . 1 bedroom lodge does allow pet dogs although this may be limited, so please check direct prior to booking. Prices at 1 bedroom lodge start from £300 For a weeks stay but this will depend upon length of stay and time of year. ...more about 1 bedroom lodge







Other Accommodation close to The Eden Project
If you can not find a self catering cottage, apartment or lodge close to The Eden Project that meets your needs ot does not have the availability then we can suggest some alternatives for you:
B&B's near The Eden Project
Bed and Breakfast accommodation provides a great base for a short break or even longer. Often cheaper and more friendlier than big corporate hotels, B&B provide great value accommodation. Our sister site, The Bed and Breakfast Guide provides a comprehensive list of B&B's close to The Eden Project and the couty of Cornwall. See B&B's in Cornwall
Hotels near The Eden Project
Of course we all like a bit of luxury and pampering and so our sister site The Quality Hotel Guide provides a list of superb hotels close to The Eden Project. See hotels in Cornwall