Visit Gardens in County Fermanagh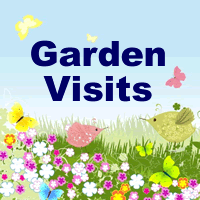 Visiting one of the many wonderful gardens in County Fermanagh is a relaxing and enjoyable way to spend your holiday whether you have a few hours, an afternoon or longer to spare.
If you are in County Fermanagh or planning a visit and are looking for some great things to do then check out our list of gardens to visit in County Fermanagh below.
If you are looking to stay in County Fermanagh then we have given some self catering accommodation, B&B and hotels further below.
Gardens to Visit in County Fermanagh
Been to a Garden, Tell Us About It
If you have been to a Garden we, and our visitors, would love to hear about it and see some pictures. Tell us about the Garden so you can help others decide.... is it worth going to, what were the best bits, how was the parking, would you do it again, would you recommend it?

Simply go to our Facebook page and add your comments, pictures and videos - don't forget to Like Us to!
Add a Garden
If you have been to or are planning to visit a Garden then why not make sure it is added to our list. If you are a Garden Owner adding your Garden is completely free, we want nothing in return, just tell us about it via our Facebook page our Google+ page or our Wordpress blog and we will do the rest.
Search for County Fermanagh Self Catering Cottages near Gardens to Visit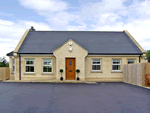 Lisnaskea self catering accommodation in Lough Erne, County Fermanagh sleeps 6. This 3 bedroom Cottage is on a working farm and is a perfect base for your holidays. Activities close by include fishing. Prices at Lisnaskea start from £256 for a weeks stay but this will depend upon length of stay and time of year.... more about romantic breaks atLisnaskea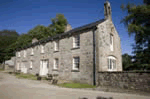 Coach House 2 self catering accommodation in Lisbellaw, County Fermanagh sleeps 4. This 2 bedroom Cottage is on a working farm and is a perfect base for your holidays and features include: Open Fire/woodburner. Activities close by include fishing. Coach House 2 does allow pet dogs although this may be limited, so please check direct prior to booking. Prices at Coach House 2 start from £290 for a short break but this will depend upon length of stay and time of year.... more about romantic breaks atCoach House 2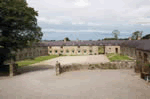 Ash Cottage self catering accommodation in Enniskillen, County Fermanagh sleeps 2. This 1 bedroom Cottage is on a working farm and is a perfect base for your holidays and features include: Garden Open Fire/woodburner. It also has Internet access. Activities close by include fishing. Ash Cottage does allow pet dogs although this may be limited, so please check direct prior to booking. Prices at Ash Cottage start from £242 for a short break but this will depend upon length of stay and time of year.... more about romantic breaks atAsh Cottage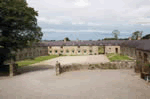 Sycamore Cottage self catering accommodation in Lisbellaw, County Fermanagh sleeps 6. This 3 bedroom Cottage is on a working farm and is a perfect base for your holidays and features include: Open Fire/woodburner. It also has Internet access. Activities close by include fishing. Sycamore Cottage does allow pet dogs although this may be limited, so please check direct prior to booking. Prices at Sycamore Cottage start from £326 for a short break but this will depend upon length of stay and time of year.... more about romantic breaks atSycamore Cottage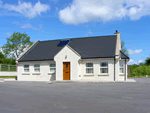 Newtownbutler self catering accommodation in Lough Erne, County Fermanagh sleeps 6. This 3 bedroom Cottage is on a working farm and is ideal as a holiday base or for a fun short break. Activities close by include golf fishing. Newtownbutler does allow pet dogs although this may be limited, so please check direct prior to booking. Prices at Newtownbutler start from £256 for a weeks stay but this will depend upon length of stay and time of year.... more about romantic breaks atNewtownbutler