Holiday Favourites: Areas of Outstanding Natural Beauty in Wales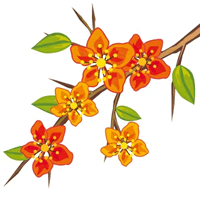 Wanting a break in the countryside? Then there is no better place to start looking for a holiday cottage than an Area of Outstanding Natural Beauty in Wales.
The AONB designation seeks to conserve and enhance these areas of significant landscape beauty. Similar to National Parks, there are 5 AONB in Wales ranging from rugged coastline and water meadows to gentle lowland and upland moors - each one of them is a wonderful - perfect for a short break or cottage holiday.
Below are the Welsh areas awarded AONB status by Natural Resources Wales, click the links to find some super self catering cottages and apartments that will allow you to explore the area.
National Parks and AONB
If you like the countryside then a self catering cottage break or holiday at an Area of Outstanding natural Beauty is a must. You can search for cottages in or close to these areas using the links above.
In Wales you should also consider staying at or near one of the many wonderful National Parks. These are similar to AONB, but the National Parks have their own authorities and legal powers to protect the countryside.
There are also 33 Areas of Outstanding Natural Beauty in England.
SAVE ON YOUR HOLIDAY.... Special Offers, Discounts, Vouchers
As we work with all the leading self catering holiday operators and independent cottage owners we are able to bring you a great selection of offers and deals throughout the year. So check out our Special Offers and Discounts page for more holiday cottage and apartment deals.