Find holiday cottages with gardens and patios in Broadway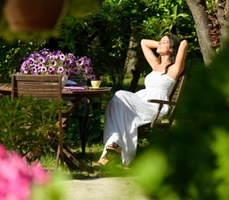 If you are looking for a self catering cottage in Broadway then why not take a look at these properties that have a garden or patio.
Not all holiday cottages have access to a garden and patio, so it is worth taking a look at some that do because what could be nicer at than sunbathing, relaxing, picnic or barbecuing in your own cottage backyard? For the self catering properties with garden or patios below in Broadway, you can check out the accommodation, availability and book online direct from independent owners and leading holiday operators.
Start your Broadway Garden Holiday cottage search right here
Cruck Cottage in West England has a 4 star rating and can sleep up to 4. This 2 bedroom luxury Cottage is on a working farm and is ideal as a holiday base or for a fun short break and features include: Enclosed Garden . Cruck Cottage does allow pet dogs although this may be limited, so please check direct prior to booking. Prices at Cruck Cottage start from £454 for a weeks stay but this will depend upon length of stay and time of year. See selected Cruck Cottage customer reviews/feedback by clicking More Info button. ... more about Cruck Cottage











Box Cottage in West England has a 4 star rating and can sleep up to 4. This 2 bedroom luxury Cottage is on a working farm and is ideal as a holiday base or for a fun short break and features include: Enclosed Garden . It also has Internet access. Prices at Box Cottage start from £406 for a weeks stay but this will depend upon length of stay and time of year. See selected Box Cottage customer reviews/feedback by clicking More Info button. ... more about Box Cottage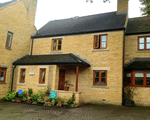 Pine Cottage self catering accommodation in Broadway, Worcestershire sleeps 4. This 2 bedroom Cottage is on a working farm and is a perfect base for your holidays and features include: Garden Open Fire/woodburner . It also has Internet access. Prices at Pine Cottage start from £665 for a weeks stay but this will depend upon length of stay and time of year. ... more about Pine Cottage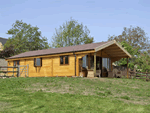 Pennylands Lodge self catering accommodation in Broadway, Worcestershire sleeps 4. This 2 bedroom Lodge is on a working farm and is a perfect base for your holidays and features include: Detached Garden . It also has Internet access. Pennylands Lodge does allow pet dogs although this may be limited, so please check direct prior to booking. Prices at Pennylands Lodge start from £403 a weeks stay but this will depend upon length of stay and time of year. ... more about Pennylands Lodge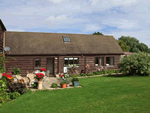 Masty Farm Retreat self catering accommodation in Broadway, Worcestershire sleeps 2. This 1 bedroom Cottage is on a working farm and is a perfect base for your holidays and features include: Garden . It also has Internet access. Prices at Masty Farm Retreat start from £255 a weeks stay but this will depend upon length of stay and time of year. ... more about Masty Farm Retreat







1 bedroom cottage in West England has a 4 star rating and can sleep up to 2. This 1 bedroom luxury Cottage is on a working farm and is a perfect base for your holidays and features include: Enclosed Garden . It also has Internet access. 1 bedroom cottage does allow pet dogs although this may be limited, so please check direct prior to booking. Prices at 1 bedroom cottage start from £305 but this will depend upon length of stay and time of year. ... more about 1 bedroom cottage










Your Broadway Garden Holiday cottage search
We have 6 cottages, apartments, lodges and bungalows listed in Broadway that have gardens or patios. If these do not meet your requirements please try and widen your search, our suggestions include: