Coast or countryside for a cottage break?
Deciding where to take a short break or your summer holiday is always a challenge but we think there is no better place to start than deciding whether you fancy a relaxing countryside breaks or chilling out on the coast.
Countryside breaks…
Who doesn't like getting out in to the countryside? With the wonders of nature on your doorstep and lots of time to take it all in.
Staying on a country cottage on a self catering break means you can walk, ramble, cycle or just drift through the pretty villages, lively market towns, elegant stately homes and historic castles.
And, if you are a foodie, then head to country gastro pubs for a lovely meal or to the quaint local coffee shops for that scruptious cream tea!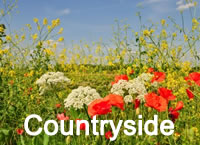 5 favourite country break locations:
Coastal breaks…
There is a beach for everyone in the UK, whether you are looking for glorious long sandy beaches or dramatic rugged coastline scenery.
Blue Flag beaches with lots of activities for families and, of course, the obligatory ice creams and souvenirs. Beaches perfect for birdwatchers, fishermen and wildlife lovers. Beaches for just chilling out and relaxing. What sort of beach do you want?
Stay in a self catering cottage near the beach or coast in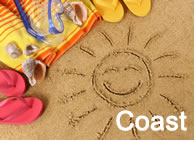 5 favourite beach holiday locations: